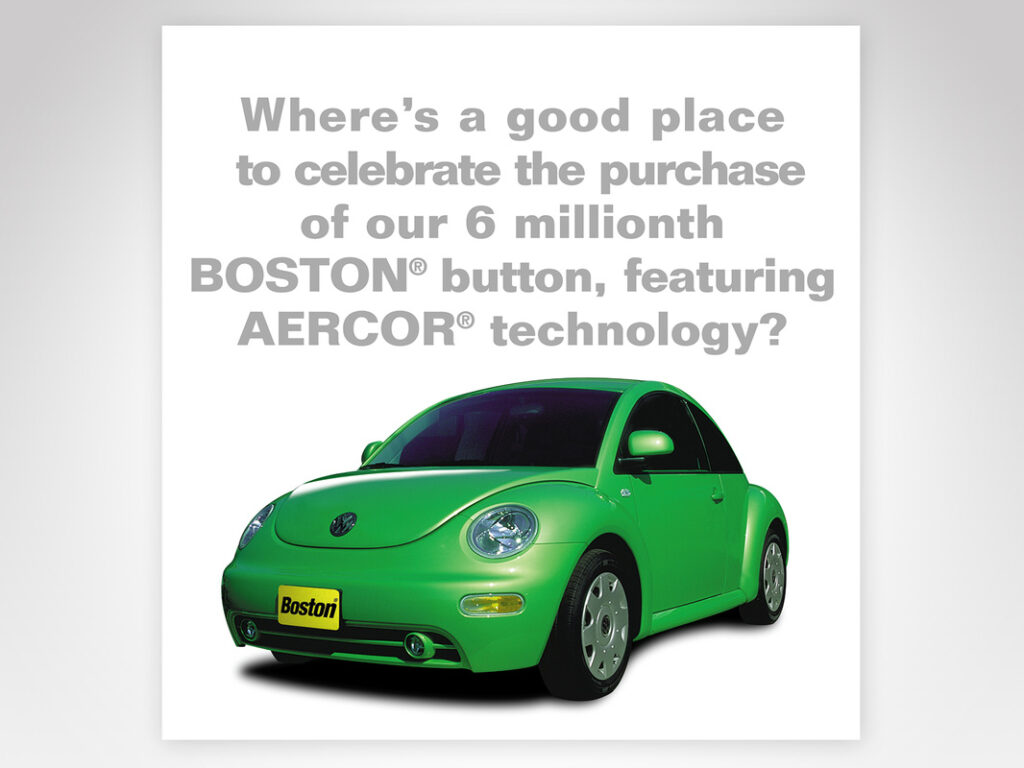 In a previous project, Patrick Fay worked with Boston to create their 6 millionth promotion which became one of the most successful in Boston's history. 
The direct response participation promotion consisted of two promotional groups: Lab Professionals and Eye Care Practitioners in the US & Canada. 
The Lab Professionals group received a total of four pieces of advertising, consisting of a splash piece and three follow-ups. Each mail piece was packaged with a free gift and a chance to win a one-year lease on one of three Volks Wagon New Beetles.
The 6 millionth Boston Button Direct Response Participation Promotion continued with a focus on eye care practitioners in the US & Canada. Each practitioner received an initial "Celebrate with Boston" brochure and a secondary follow-up mailing. Each mail piece included a chance to win a Fuji digital camera and a survey for information on usage and sales of Boston products. 
All of the services used in creating Boston Button's direct response promotion include:
Promotional Contest

Branding Studies

Creative Design

Graphic Design

Contest Development

International Campaign

International Mail Marketing

Stationary Marketing

Translation 

Photography

Mailing Brochures
Material examples below include: the initial Lab poster mailing, the lab table tent follow-up mailing,  second and third follow-up postcards, and the Canadian practitioner self-mailing brochures.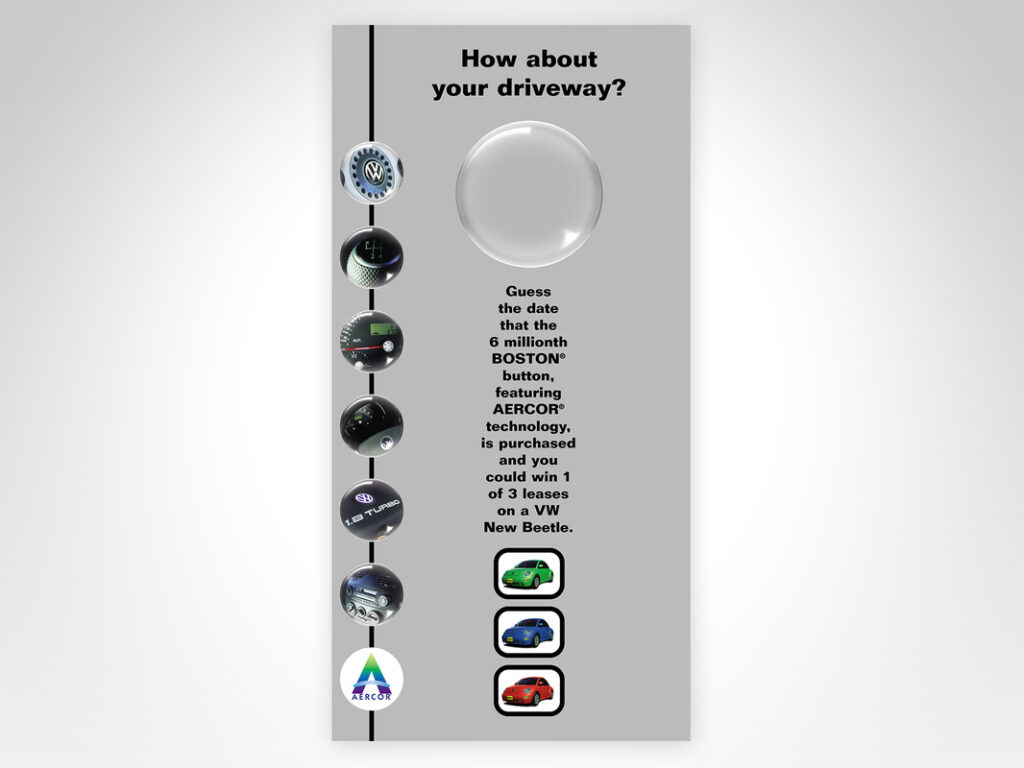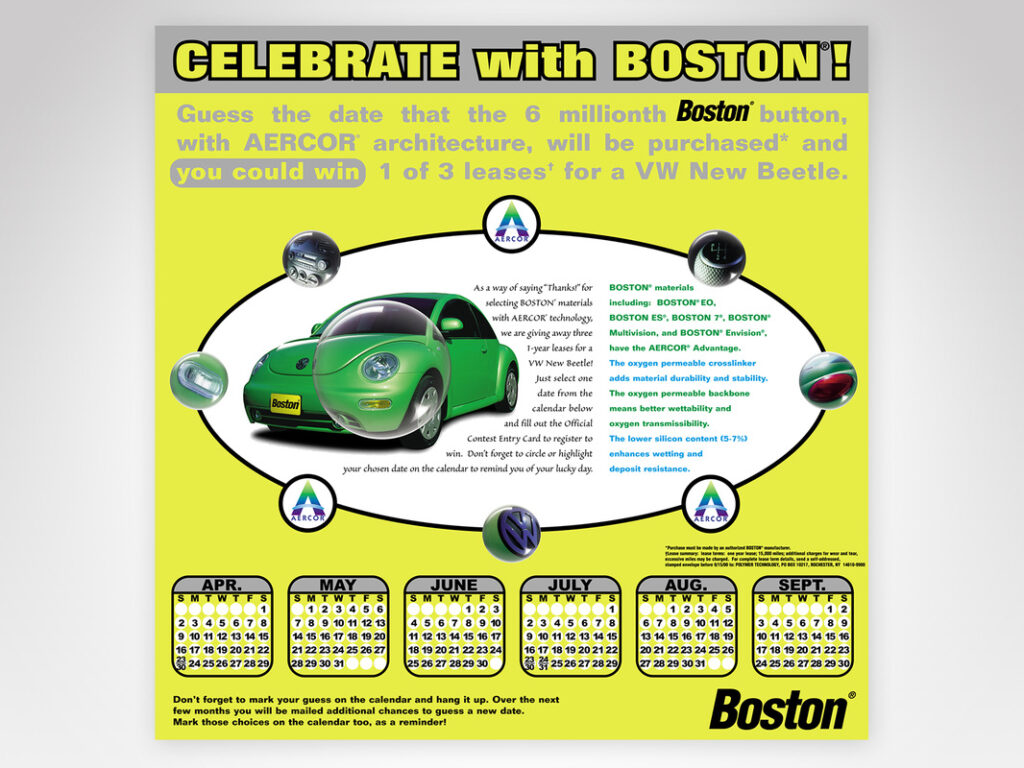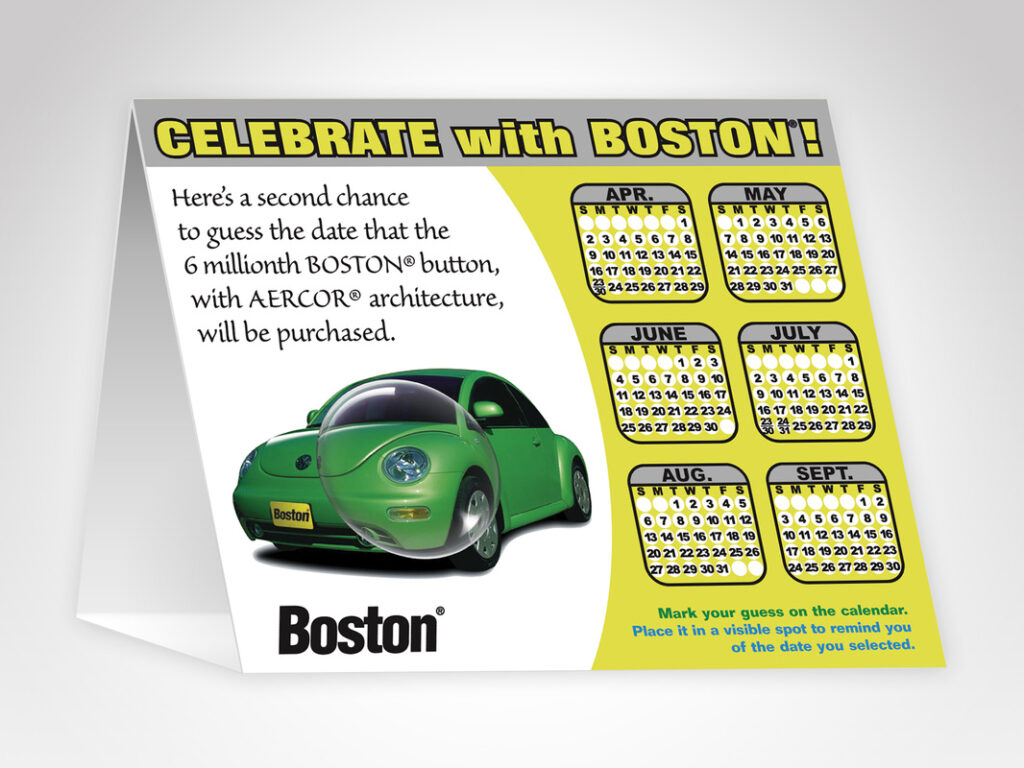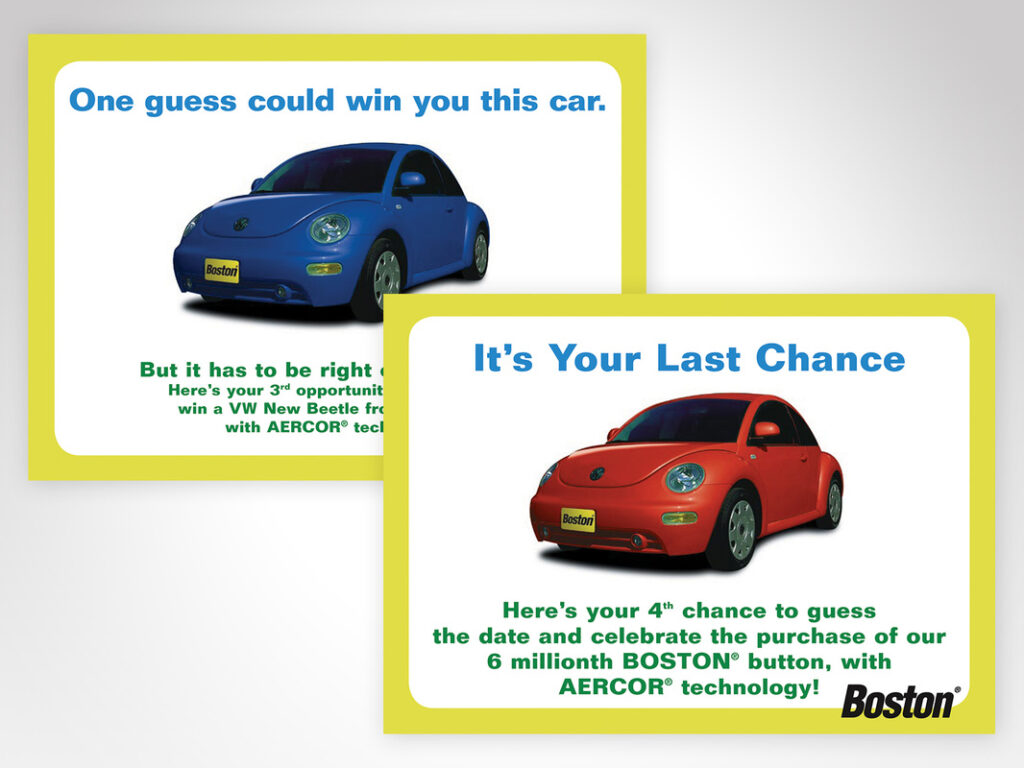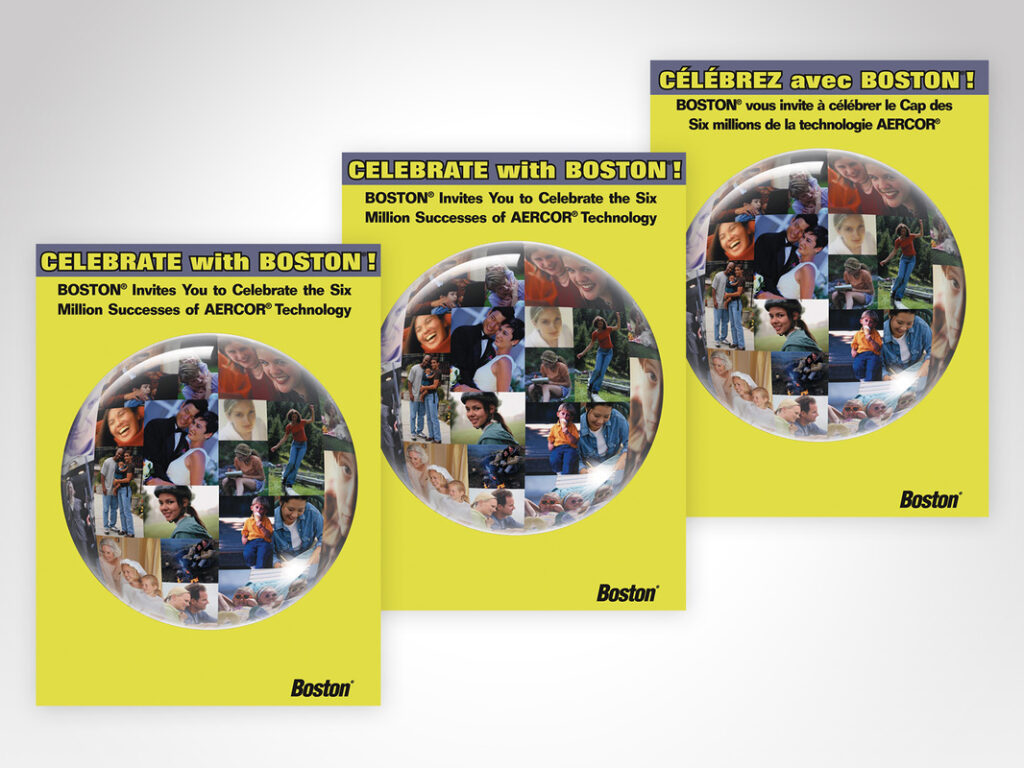 WE CAN DO THIS FOR YOU:
Contact us if you would like to learn more about our logo design services.
RELATED CASE STUDIES:
Marketing Case Study for Eyecare Practitioners