A picture is worth a thousand words, but sometimes a photo just isn't enough. Sometimes your brand's story needs a personality or dynamic that goes beyond what can be shown in a photo and is best told through illustration.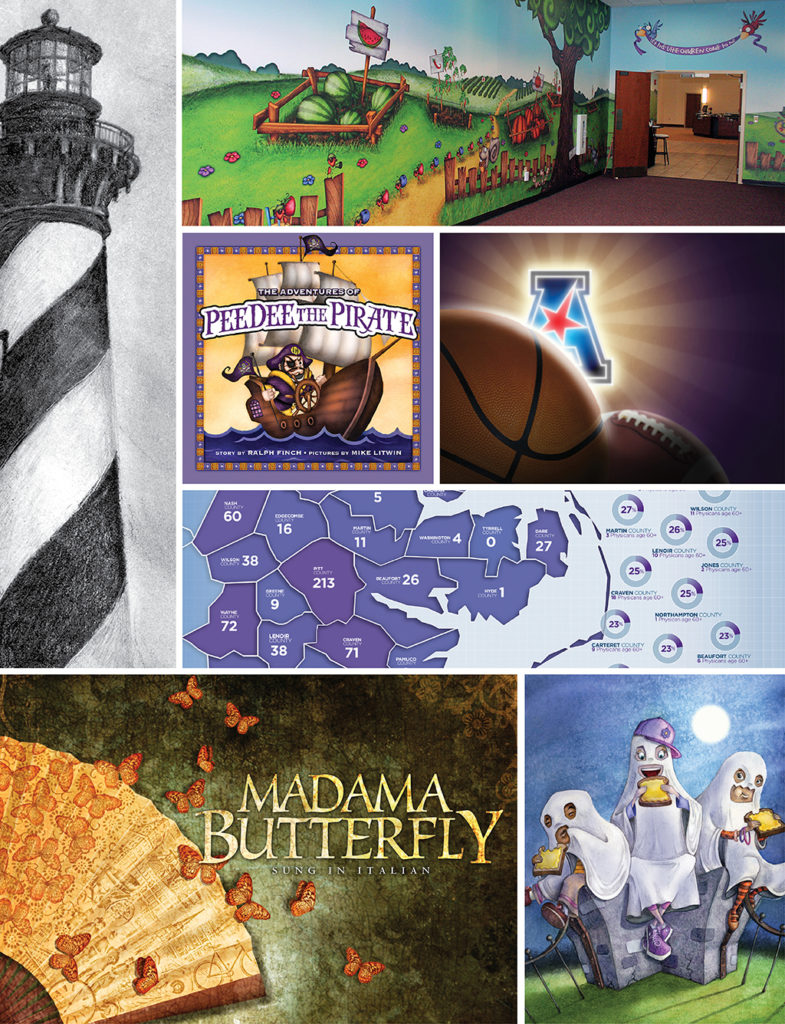 Illustration has a wide variety of styles and applications, and there is a technique to fit almost any type of visual need. Illustration adds an authentic, artful touch to your message and it offers a flexibility that allows you to communicate in a vividly conceptual way.
Call (252) 751-1717 and schedule a free consultation.
We will be located at the In Bloom Studios booth (No. E-6), inside the expansion space of the Greenville Convention Center, 303 Greenville Blvd SW, Greenville, North Carolina
* Please note that this work was created by our founding partners prior to the formation of Ingage Advertising Agency, and the contents are owned by their respective copyrights. Ingage Advertising Agency was not responsible for any aspect of the work shown.