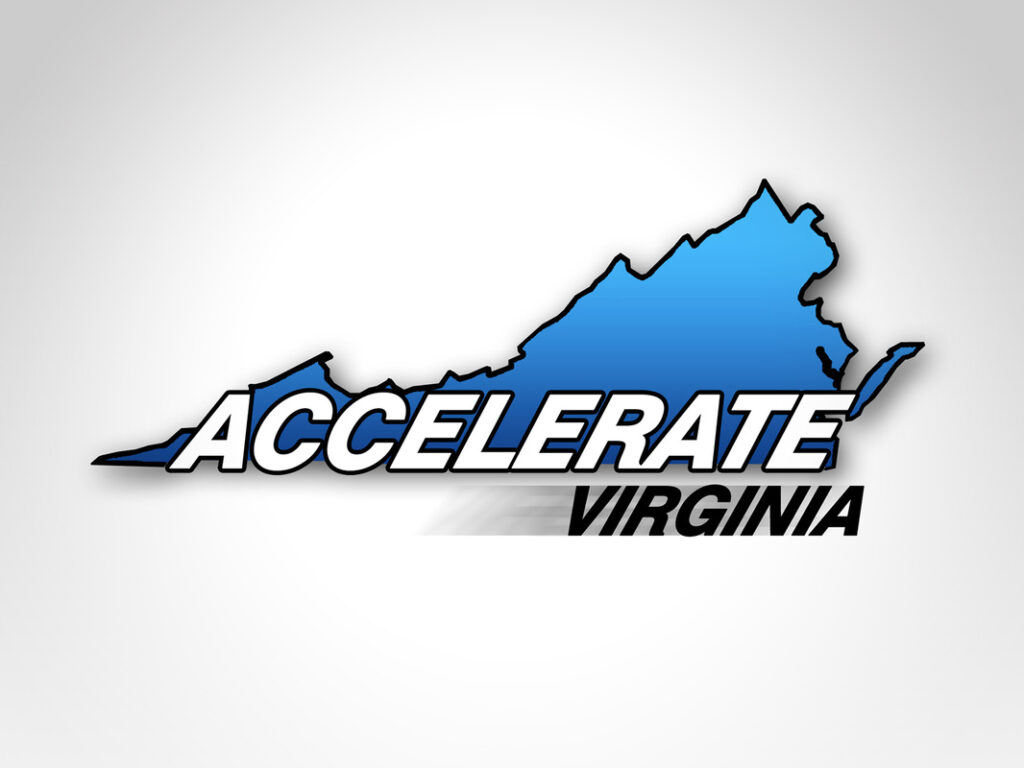 During his time at Virginia Tech, owner of Ingage Marketing Agency, Patrick Fay, served as communications manager and collaborated with a highly talented team of researchers, marketing professionals and project managers in the creation and implementation of the Accelerate Virginia broadband mapping project. This was a part of Virginia Tech's eCorridors program, part of an effort to expand high-speed Internet access across the state of Virginia.
As part of the program, residents, businesses, and other users were asked to run a speed test and map current internet availability throughout Virginia. Along with other sources, this data was used to identify areas in need of affordable broadband infrastructure investment.
Accelerate Virginia included a variety of materials and services that came together to create one successful campaign! View the components of Patrick's outreach strategies for community-based organizations that can easily be implemented for many different businesses below!
These services include:
Outreach campaign

Campaign planning

Public relations

Written Press Release

Video Production

Photography

Website Planning

Website Design

Project Management

Campaign Management

Creative development

Communications Direction
In order to collect the necessary data for the program, the campaign was created to provide educational resources and incentives and encourage participation by the public. Users that ran the speed test were presented with a report on their own speed test results. 
The test results also included a summary of local results and customer satisfaction scores. No personal information was collected or shared.  
Community leaders and local county governments were also provided with campaign training and resources, including pre-recorded PSAs, press releases, information flyers, and other tools to help them plan and implement their own local mapping campaigns.
At the time of its launch, the Accelerate Virginia Broadband Mapping and Outreach campaign was lauded as the first of its kind in the nation. The campaign earned praise from the White House administration and received a 2011 Governor's Technology Award for the Innovative Use of Technology in Economic Development.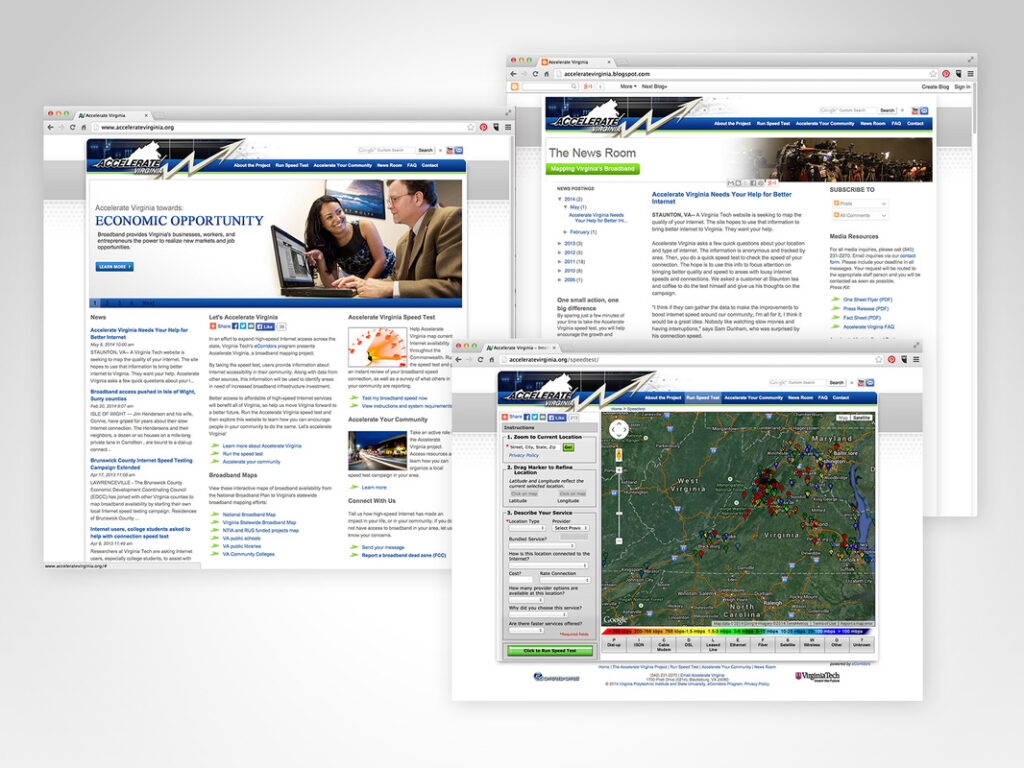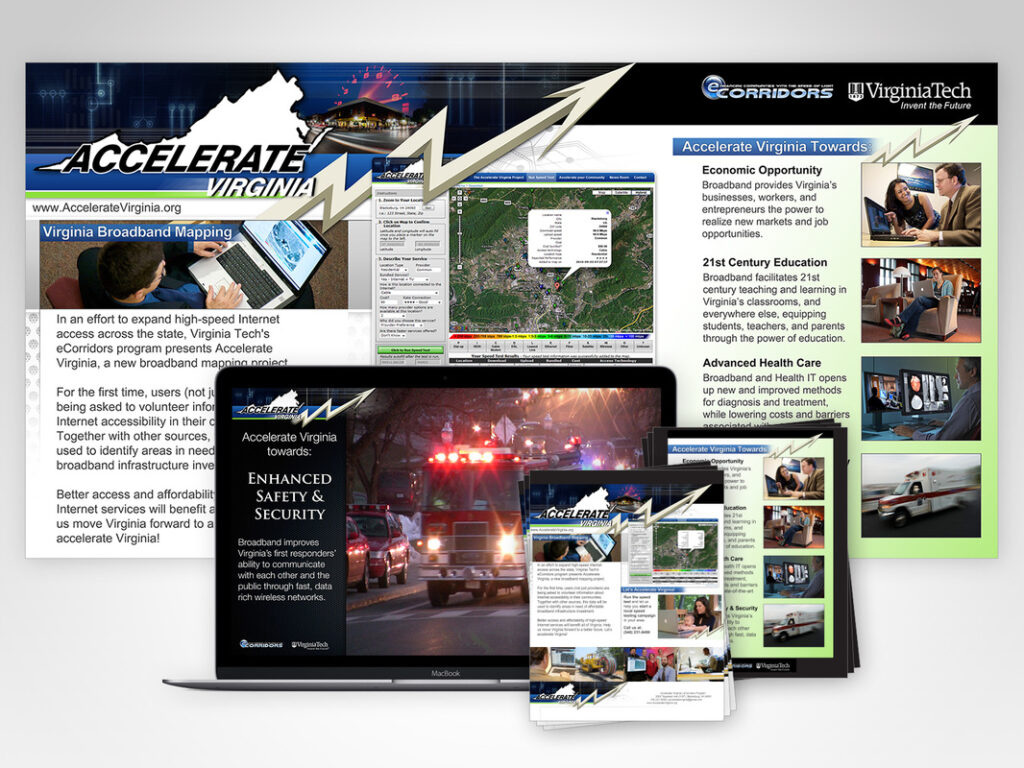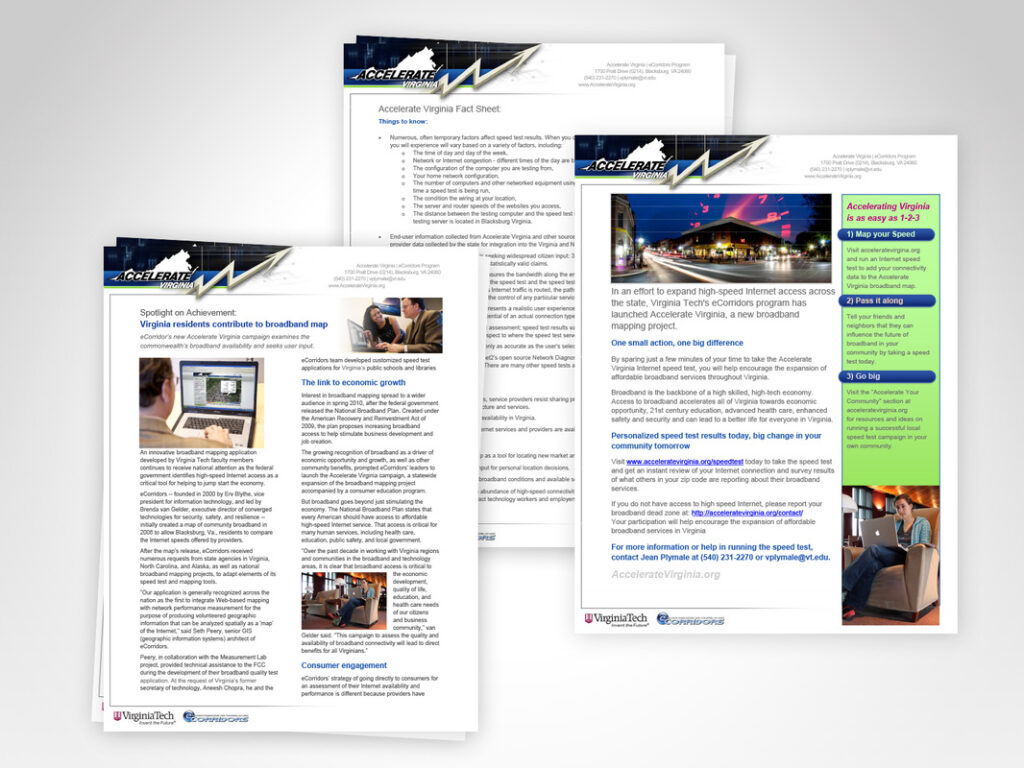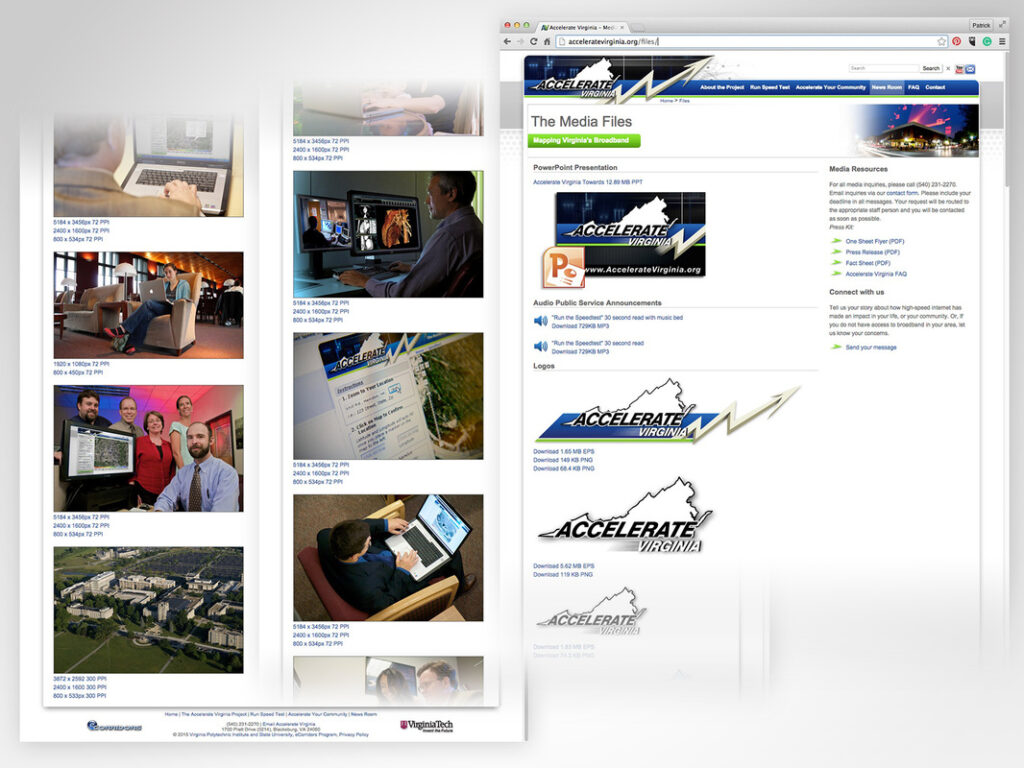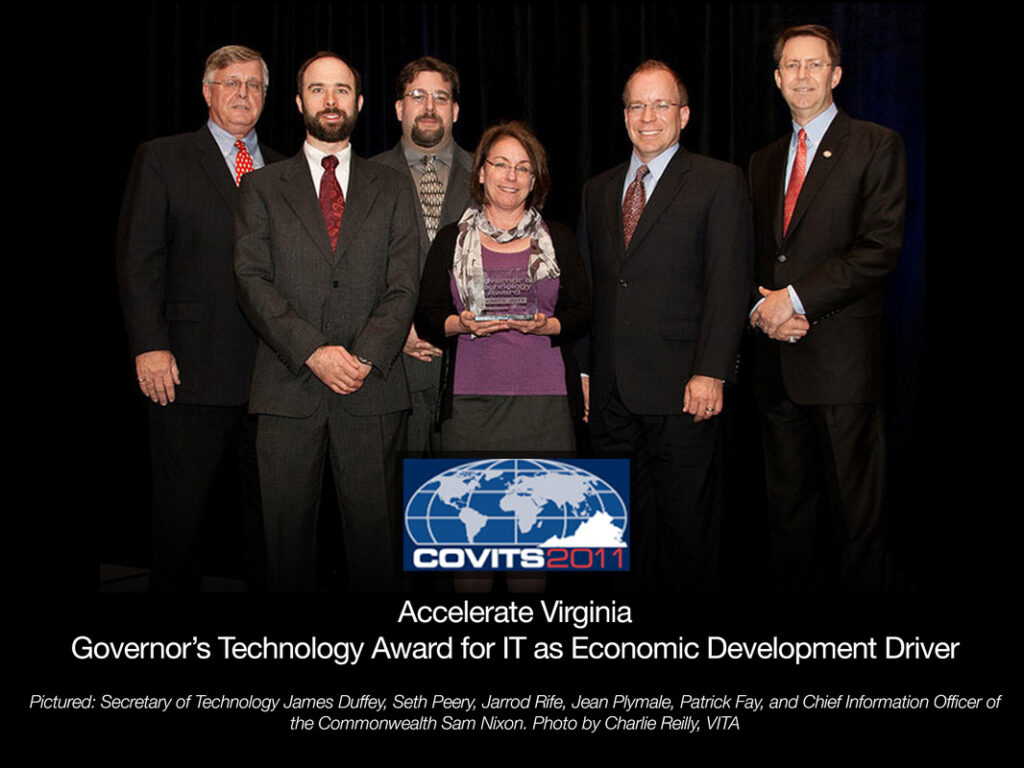 WE CAN DO THIS FOR YOU:
Contact us if you would like to learn more about our logo design services.
RELATED CASE STUDIES:
Effective Giveaways in Viral Marketing
Five Effective Higher Education Marketing Strategies: With Examples