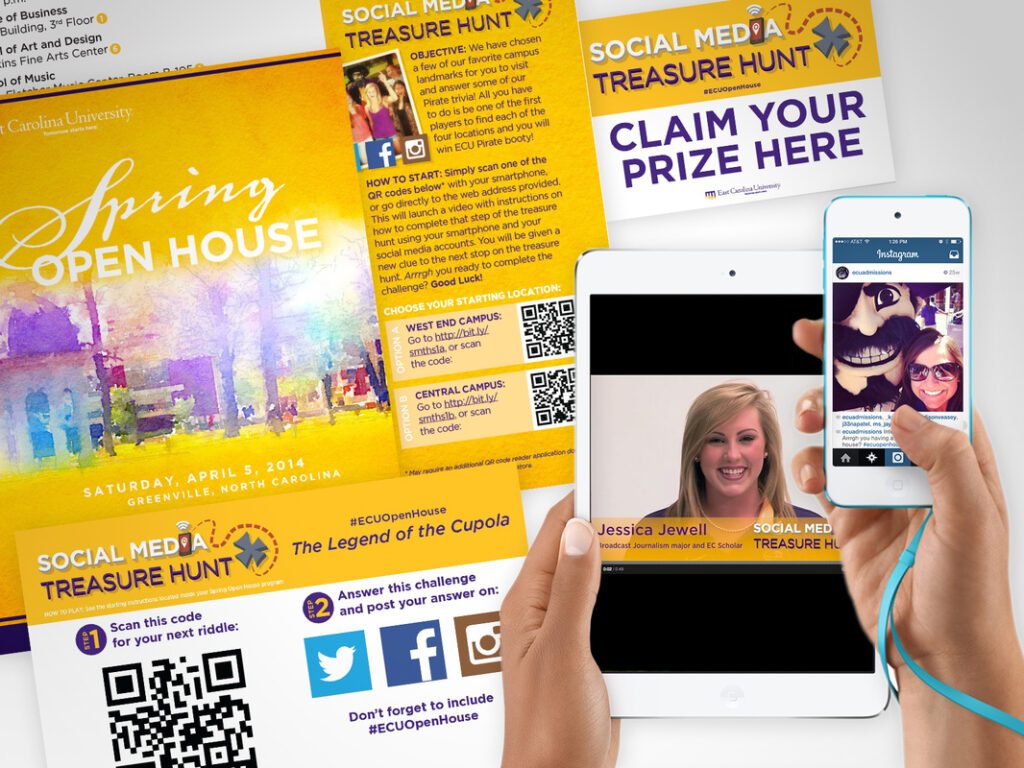 During his time as the Marketing Communications Manager for the Office of Undergraduate Admissions at East Carolina University, Owner of Ingage Marketing Agency, Patrick Fay, created, implemented, and managed marketing plans for the undergraduate admissions department. These efforts were accomplished in concert with the assistance of the university's highly talented creative services team as well as admissions and enrollment management personnel. 

These plans included all online communications for the department, mass emails, bulk mail, social media, video production, event promotion, and recruitment material. View the components of Patrick's higher education marketing services that can easily be implemented for many different businesses below!
These services include:
Creative Concepting

Communications Strategy

Project Management

Talent recruitment

Copywriting

Graphic Design

Photography

Videography

Illustration

Graphic Design
Recruitment campaigns like these were designed to run for about 18 months and aimed to recruit degree-seeking undergraduate students, including Freshmen and Transfer students.
These campaign cycles would reach about 80,000 prospective freshmen, 3,000 prospective transfer students, and other special student groups.
There were hundreds of campaign messages developed and delivered to thousands of prospective students for these campaigns. ECU recruiters then carried our recruitment materials to make hundreds of school visits across the eastern United States. Thousands of campus visitors also received tour materials each year.
These marketing efforts helped contribute to record-breaking enrollment numbers and an improved student profile for the 2013, 2014,  and 2015 freshmen classes.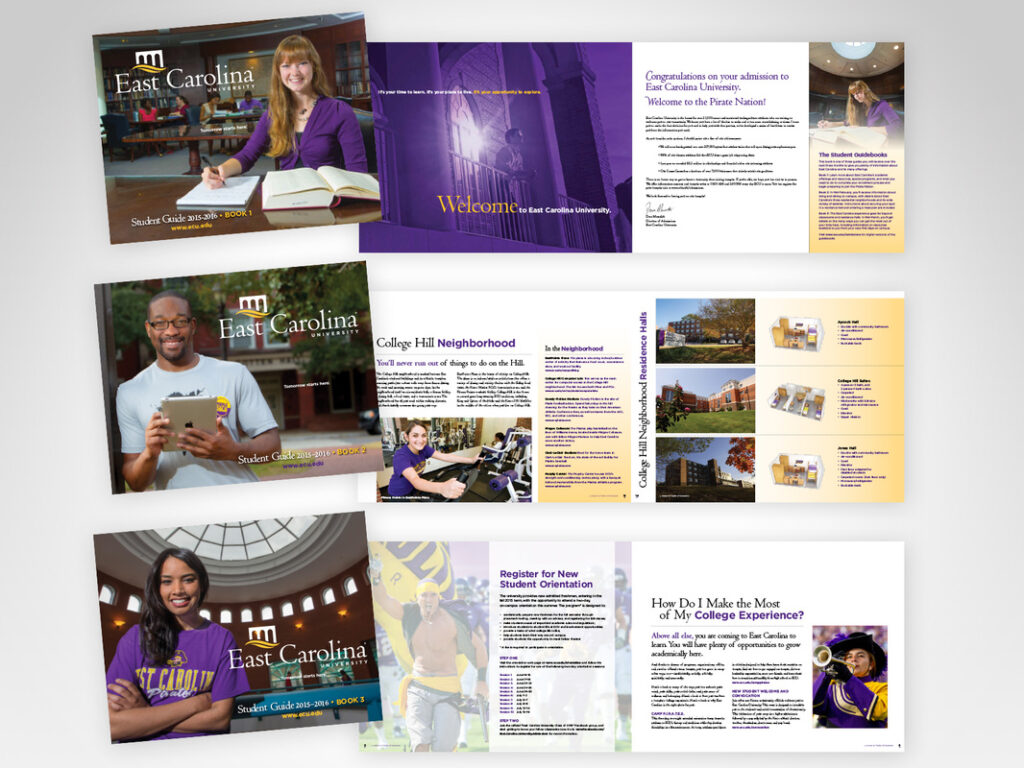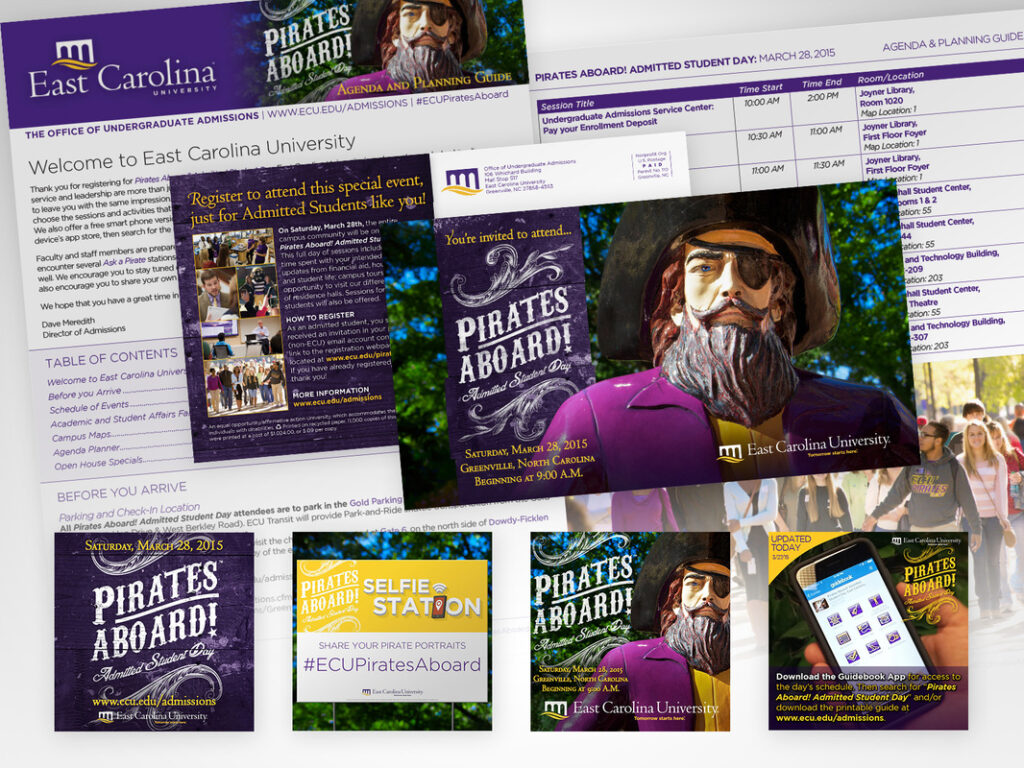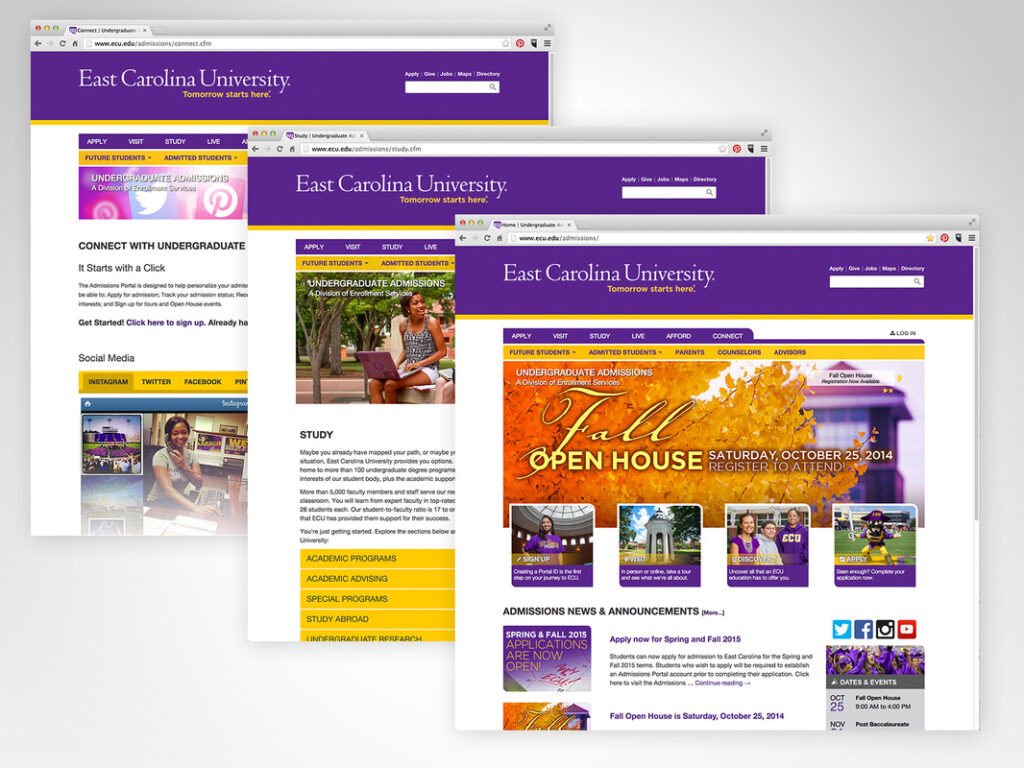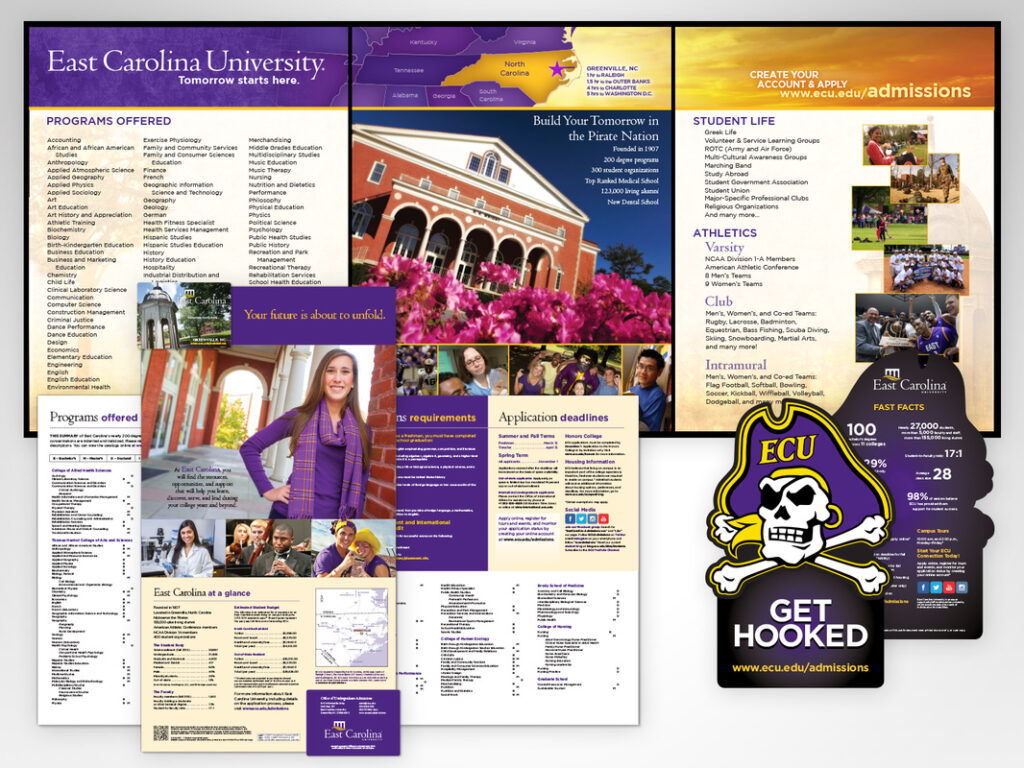 WE CAN DO THIS FOR YOU:
Contact us if you would like to learn more about our logo design services.
RELATED CASE STUDIES:
Marketing Case Study for Eyecare Practitioners